New Delhi, May 18: Bharatiya Janata Party President Rajnath Singh on Monday announced that Lal Krishna Advani has agreed to continue as Leader of Opposition in the Lok Sabha.
"The party needs Advaniji''s guidance following the setback in the general elections. Advaniji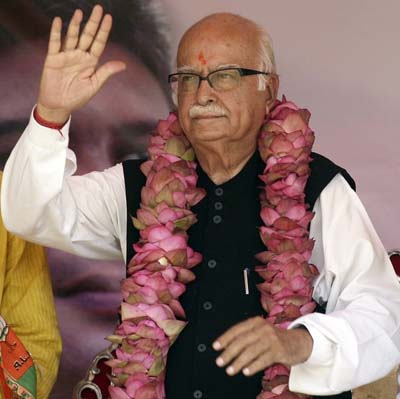 has agreed to continue as the party leader in Parliament," Singh told reporters after the BJP''s parliamentary board meeting here.
Taking responsibility for the NDA's poor performance in general elections, Advani had offered to resign as Leader of the Opposition on Saturday.
However, party general secretary Arun Jaitley told reporters that members of the board had then tried to persuade him not to insist on doing so, but he remained firm.
The board then asked party president Rajnath Singh to talk to him privately to make him change his mind. (ANI)