• Men and women cricketers to compete in 16th Asian Games
• India, Pakistan, Sri Lanka and Bangladesh all involved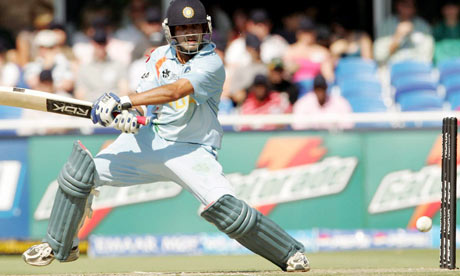 The Olympic Council of Asia (OCA) has decided to include cricket in the Asian Games for the first time.
Earlier this week, the OCA general assembly gathered in Kuwait and approved a proposal to include cricket as a discipline for men and women at the 16th edition of the multi-sports event in Guangzhou, China.
The popular Twenty20 format has been selected for the Games, which take place between 12-27 November.
"India and Pakistan were the drivers," the OCA president, Sheikh Ahmad Al-Fahad Al-Sabah, said. "Pakistan and India will come with their best teams because it will be a big competition. Asia's four Test-playing nations have committed to sending their best available teams," he added.
India beat Pakistan in the final of the inaugural Twenty20 World Cup in South Africa two years ago. India, Pakistan, Sri Lanka and Bangladesh, the four test-playing nations from the region, have automatically qualified for the competition along with Games hosts China. Other member countries will compete for the remaining three slots through a series of qualifiers.
Cricket last featured at the Olympics in Paris in 1900 when Great Britain beat France to win the gold medal. Guangzhou will showcase three more disciplines than the previous edition in Doha three years ago, taking the total number to 42.