First thing first! Everyone loves an SUV. Ok sentence refreshed for a few who doesn't. Almost everyone loves an SUV. The small car may be easy to drive around, can be managed well in clogged roads like Delhi or Mumbai or Bangalore, but would you give away your favourite SUV to drive in a hatchback or a sedan just because the traffic is horrible. Nah! For the big SUVs give us an ego boost, commands respect as they look strong and muscular unlike the 'cute looking' hatchback or the sedans. So if are among those who wants to buy that 'Oh-so-macho' looking SUVs but is not being able to decide, we help you here. And even if you are not, you can surely ogle at some of these "good looking beasts" that rules the Indian roads and hearts of many. Take a look.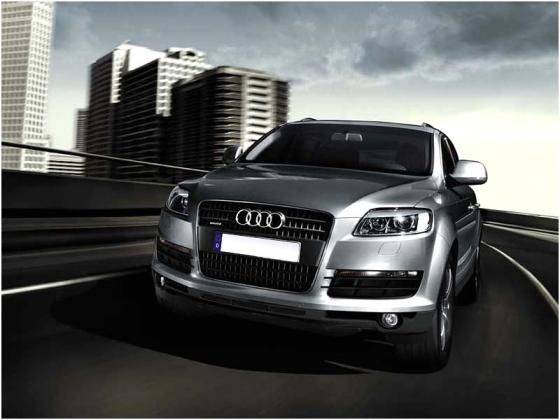 Audi Q7
Let us first talk about the Audi Q7. The first thing that comes to mind when we look at this machine is – strikingly handsome--. You can't beat it for its presence on the road- its sheer size is daunting in the flesh, especially when you figure out its 5089mm length, 2177mm width and 765mm height. Among all top end SUVs in the country, the Q7 is of course the best equipped and if you are a rich guy/girl, you just cant miss this machine.
Price tag: Rs 53.4 Lakh (ex-showroom Delhi).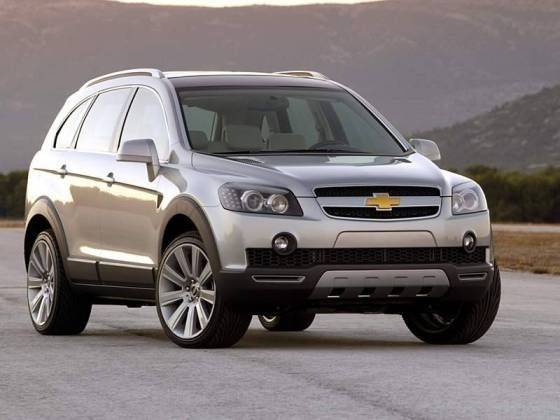 Chevrolet Captiva:
General Motors never made it big in India until Spark happened to them, and with the entry of Captiva in the sub continent, it surely made a bold statement aming the Indian audience. Its aggressive looks, classy exterior & interiors along with the uncompromised performance surely caught the fancy of the Indian SUV lovers. Available only in single diesel variant, the Captiva comes with a price of Rs 19.9 Lakh (ex-showroom Delhi).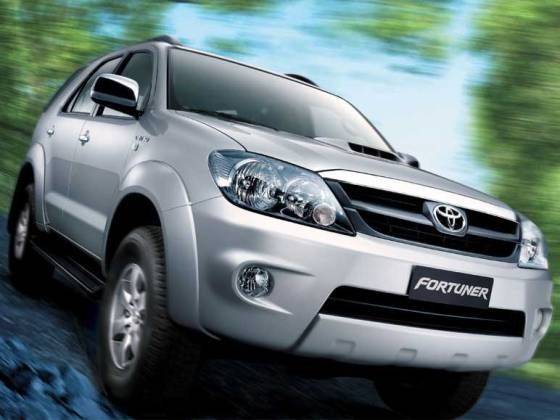 Toyota Fortuner
It surely took time for the Fortuner to bestow its blessing in the Indian SUV market, but when it did, it surely created ripples and the wait was of course worth it. The internationally acclaimed Fortuner, which offers an unequalled mixture of power and luxury supported by cutting-edge technology, is available with 5 speed manual transmission. This gargantuan of a car is very competitively priced at Rs 18.45 lakhs.
Honda CR-V
The hunky Honda CR-V is synonymous with SUV practicality. But reflecting growing customer demand for quality and premium products in the compact SUV market, the CR-V comes with more car-like driving dynamics and styling, greater comfort and a more luxurious interior. Sold over 160 countries and with 2.5 millions units worldwide, the CR-V in India comes in 3 variants with two 2.0L i-VTEC and 2.4L i-VTEC engine that gives out 141 bhp and 151 bhp, respectively. Electronic Brake-force Distribution (EBD), dual SRS airbags, Anti-Lock Brake System (ABS), security alarm and immobilizer are some of the safety features that the CR-V comes with.
Price? Ranges from Rs 17 Lakh to Rs 19 Lakh.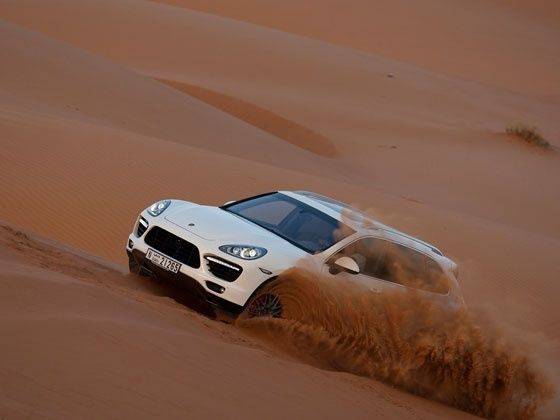 Porsche Cayenne
Ah!! Now now who doesn't want a Porsche. And if it's a Porsche with a SUV tags, would we all not simply love to own it? However just one major factor that stops us all from owing this vehicle… Ya you got that right: The price tag associated with it. With a base model stating at Rs 60 lakh and the top variant costing a staggering price of 1.18 crore, this monster is surely a dream of many. With awe-inspiring power and well-balanced acoustics, it goes from 0 to 100 km/h in a span of 8.1 seconds and can touch a top speed of 227 km/h. However as we said earlier dream of owing one only when you have loads of money to "invest" or if you dad is a very rich guy!
Mitsubishi Pajero:
This is surely my personal favourite. Its sheer presence on the roads surely makes heads turn and hearts go weak. The Pajero has a military-vehicle sturdy front with a boxy rear. It is great off-road and tackles difficult terrain with panache. The Pajero comes in a single variant SFX with a 2.8L turbocharged Inline-4 diesel engine that churns out 117 bhp and is coupled to a 5-speed manual transmission. You can take home this awesome SUVfor a price tag of 20.80 Lakh (ex-showroom Delhi).
Ford Endeavour
If we are talking about SUVs rulling the Indian roads, can Ford Endeavour be far behind? We surely need to list the Endeavour among our list of favourite SUVs. The Endeavour was relaunched sometime in Sept this year and one must admit the extended headlights, new grill and front bumper do add that extra zing and style to the Endeavour. If you want to see this SUV parked in your garage, the price you pay for it starts from Rs 15 lakh ( ex showroom, Delhi)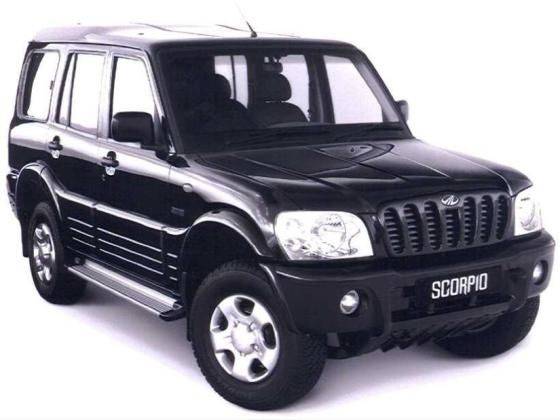 Mahindra Scorpio
As you click from one SUV to another, did you realise you were you missing something? We know what you are looking for? Everyone's all-time favourite Mahindra Scorpio. Don't worry we wont let you down. For it is among the list of our favourites too. When this SUV was launched first, it became an instant hit and created a wave of enthusiasm among young professionals. After the vehicle got revamped with a new engine and a new grill, this surely looks aggressive and commanding. And the Price? Rs 7.35 lakhs ( Ex showroom Delhi) to begin with. Not bad we say!!
Tata Safari
This SUV was launched more than a decade back, but the Tatas has recently given this big baby a cosmetic change and a heart transplant. The new 2179cc DICOR engine produces 140PS at 4000rpm, which is 24PS more than its previous model and also packs-in more torque than before. With a starting range of Rs 7.7 lakh (ex showroom Delhi) this is not that bad choice either to bring home. What say boys??
And the rest:
So what next? There is Maruti Suzuki's Grand Vitara, Mitsubishi Outlander and The Nissan X-Trail, but these off-roaders really could not make much impact as far as the SUV scene is concerned with the Indian buyers. They are there, here and there, somewhere hidden among the many other SUVs, yet their contribution to the Indian SUV market cannot be ignored totally. We cheer them too!!!
:happy:

IF YOU LIKE THEN DON'T FORGET TO CLICK THANKS