The social networking giant, Facebook has announced new tools on its platform, known as the Photo Review. The feature is based on the facial recognition technology, which let users know that they are spotted in friends picture or video, but the person has not tagged them.
The same technology is used by Facebook since 2010, which suggest users to tag their friends in their uploaded pictures. This feature will make people confident that there are not any pictures of them used in anyone else profile or just floating around, and will prevent people from impersonating others on the network.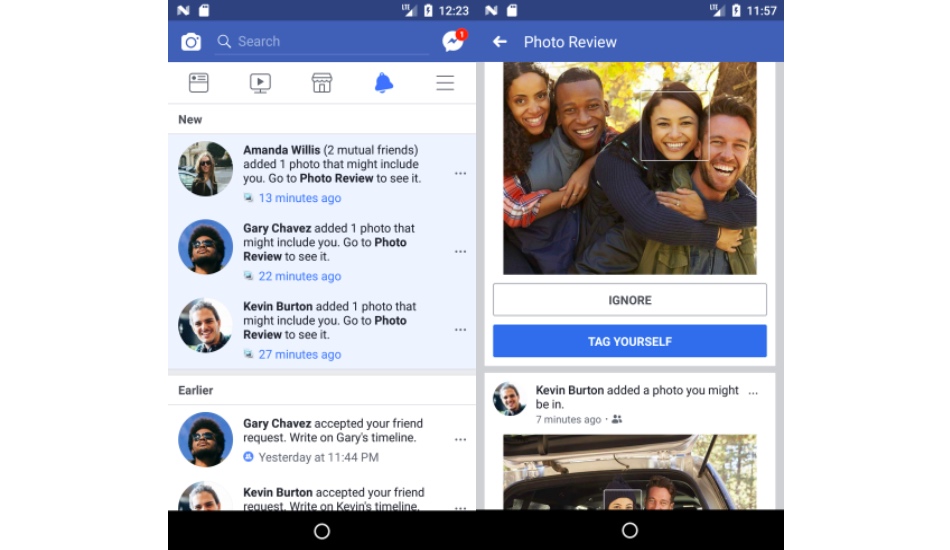 The company has added a simple on/off switch for the tool, which is set off as a default setting, but to switch it on one can go to the account setting > facial recognition > turn it on. "You're in control of your image on Facebook and can make choices such as whether to tag yourself, leave you untagged, or reach out to the person who posted the photo if you have concerns about it," Facebook says.
Further, the feature will not be available in Europe Unions and Canada due to the countries privacy law, however, Facebook is expecting to implement the tool there in future.
Meanwhile, to give a better news feed experience, facebook as introduced a new Snooze Button. It allows users to temporarily mute a person, page or group from their news feed for up to 30 days
Source:
___________________________________________
Airtel Digital HD Recorder / Kerala Vision Digital TV