NEW DELHI: India has 84.03% 4G availability, making it one of the top countries in terms of 4G availability, according to a report by OpenSignal. However, in terms of 4G speed, India lies at the very bottom among 77 countries with 6.13 Mbps being the average speed.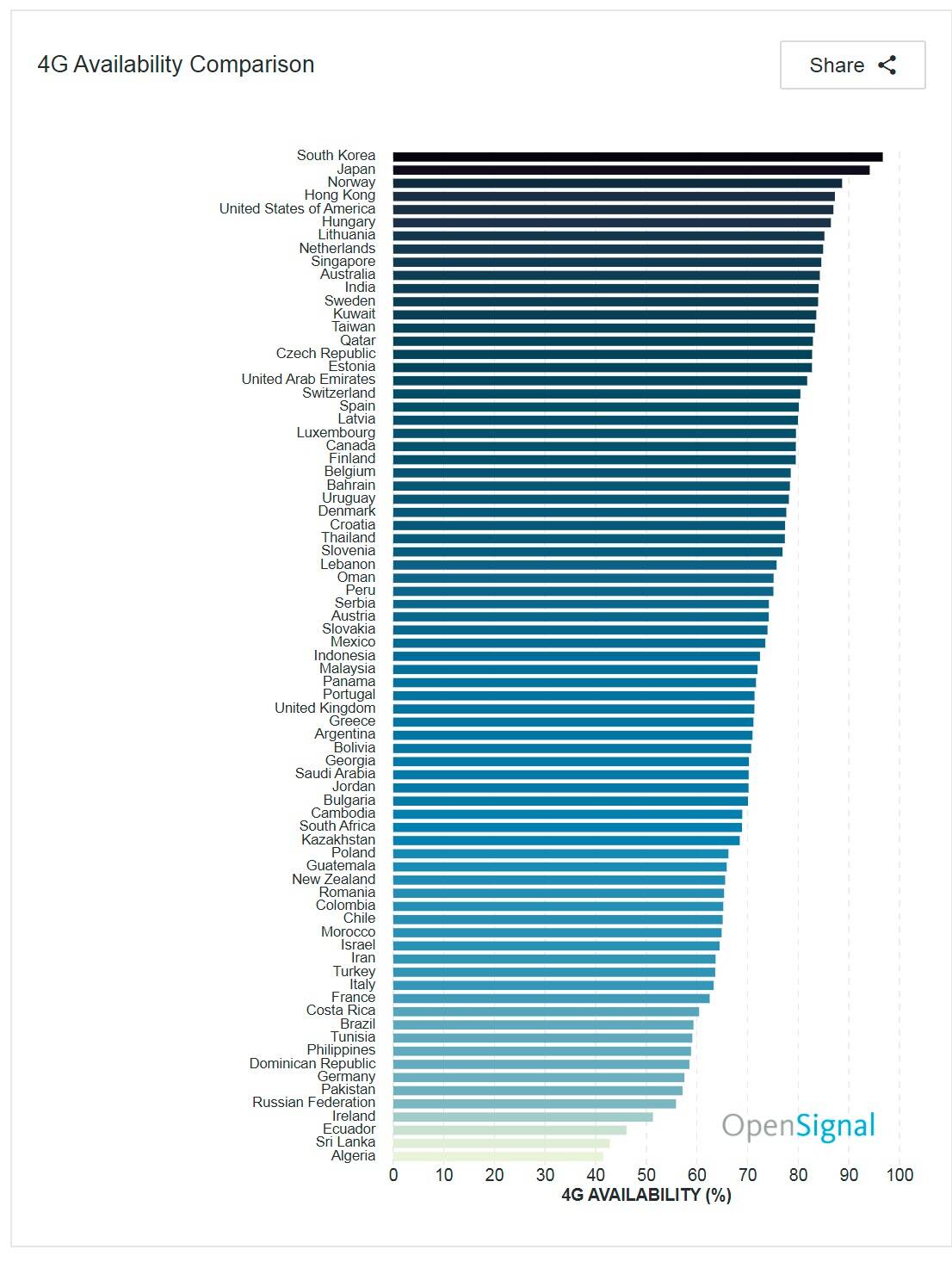 The report highlighted that there is no country that has yet cracked 50 Mbps average 4G download speed even though some of the operators may have broken this barrier but there is no country that has been consistently been able to provide LTE connections greater than 50 Mbps. South Korea and Singapore cut the closest with average 45.9 Mbps and 46.6 Mbps 4G speeds respectively.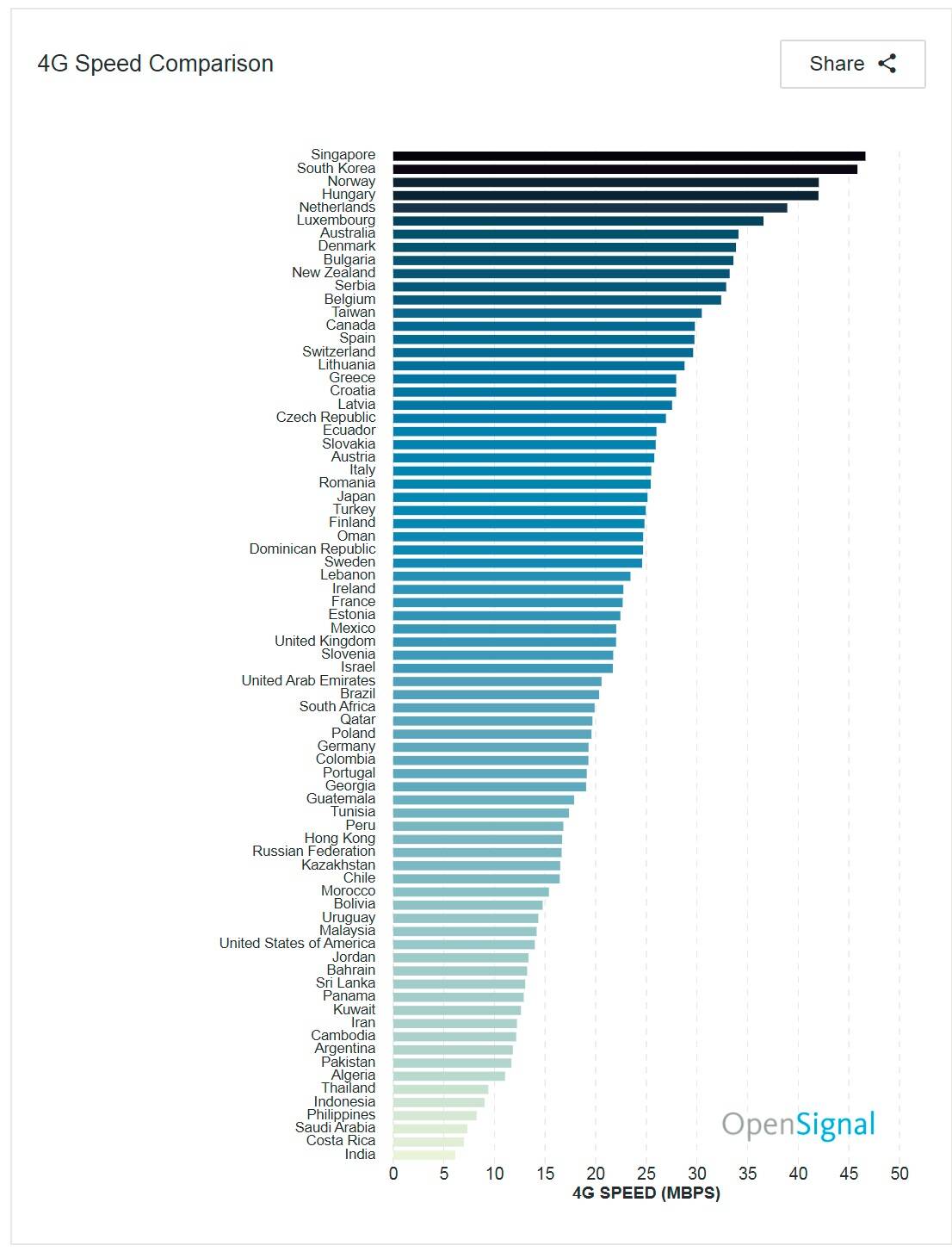 The global average 4G download speed is 16.6 Mbps, increasing from 16.2 Mbps owing to huge influx of new 4G users in developing countries is lifting LTE speeds. The average download speed globally on 2G stood at 0.1 Mbps, for 3G it stood at 4.4 Mbps and for WiFi networks it averaged to 9.9 Mbps.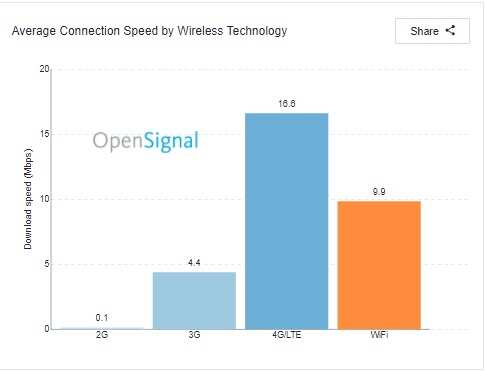 Also, the report said that while LTE availability is increasing worldwide, no new country has joined the 40-Mbps club since OpenSignal's last report, and the number of countries that averaged speeds greater than 20 Mbps has fallen, instead of increasing.
OpenSignal said that about six months ago, 33 countries were able to provide an LTE signal more than 70% of the time which has now grown to 50 as per the latest report. According to the report, there are 20 countries with 4G availability scores of 80% or greater as compared to 16 countries just six months ago.
Source:
___________________________________________
Airtel Digital HD Recorder / Kerala Vision Digital TV