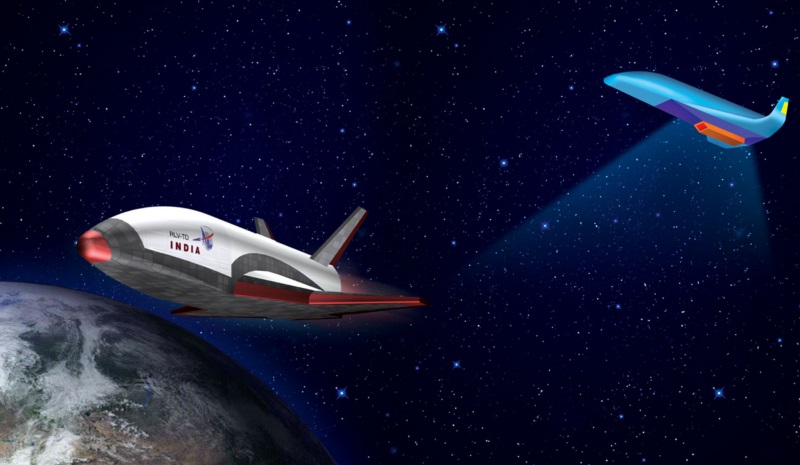 India is set to flight test, in June, a home-grown reusable launch vehicle to demonstrate its capability to re-enter atmosphere and return to earth for more space missions, a top official said on Saturday.

"The winged vehicle, in the shape of an aircraft, is on way to Sriharikota for the maiden flight test in June from our spaceport there," Indian Space Research Organisation (

Isro

) chairman A.S. Kiran Kumar said at an Indian Air Force event Bengaluru.

Sriharikota in coastal Andhra Pradesh, is about 80km northeast of Chennai.

As the cost of access to space exploration and utilisation is expensive, the space agency has developed the two-stage-to-orbit reusable vehicle (RLV-TD) for reducing the cost of launching its future satellites.

It has completed various tests, including acoustics at the National Aerospace Laboratories (NAL) here to act as a flying test bed to evaluate its technologies such as hypersonic flight, autonomous landing, and powered cruise flight, using air-breathing propulsion.

"The vehicle will be flown up to 70 km and released for its re-entry into the atmosphere. It has to withstand the atmospheric pressure and heat friction while re-entering into the atmosphere," Kiran Kumar said at the ninth annual Air Chief Marshal L.M. Khatre lecture.

The space agency will develop the RLV technologies through hypersonic flight experiment, landing experiment, return flight experiment and scramjet propulsion experiment.

"As the prototype vehicle is one-sixth of the original size, it may not require our polar satellite launch vehicle (PSLV)," the Isro chief added.

The space agency is also working on the second version of the geosynchronous satellite launch vehicle (GSLV Mark-III) to carry four-tonne class satellites into the geostationary orbit, about 36,000 km above earth.

The first experimental flight of the heavy rocket was carried on December 18, 2014 to test its atmospheric phase.
http://gadgets.ndtv.com/science/news/isr...une-829823
___________________________________________
Airtel Digital HD Recorder / Kerala Vision Digital TV