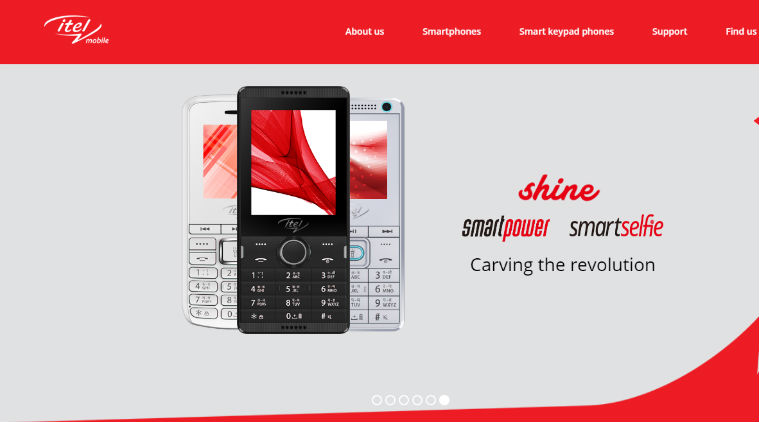 Itel Mobile and Vodafone have partnered to announce a bundle offer on former's feature phones. As per this, people who buy itel feature phones will get a guaranteed cashback of Rs 900. The offer can be availed by new as well as existing Vodafone subscribers starting August 25 to October 31. To activate the offer, users will have to recharge worth Rs 100 or more with Vodafone upon buying itel feature phone within a month. Following this, users will get a talk time of Rs 50. Users can avail Rs 50 cashback for a period of 18 months, which sums up to Rs 900.
"We believe in democratizing innovative technology while extending maximum benefit to our customers in every way possible. In line with this objective, we are glad to announce that itel customers will now be entitled to avail unprecedented cashbacks from Vodafone on purchasing itel feature phones. With Vodafone's ubiquitous network complemented with the value that our feature phones bring to the table, we are confident that the initiative will receive a very positive response and further strengthen our leadership position in the feature phone segment," Sudhir Kumar, CEO, itel Mobile India said.
Itel feature phones start at Rs 800 in India. The offer is valid in Delhi, Mumbai, Maharashtra & Goa, Gujrat, Rajasthan, Tamil Nadu, Chennai, Karnataka, Andhra Pradesh, Madhya Pradesh & Chhattisgarh, UP West, Up East, Haryana, Bihar, Orissa, Kolkata, West Bengal, Assam, North East, Punjab,Himachal Pradesh and Jammu & Kashmir.
The offer is valid on feature phone models including it2130, it2131, it2180, it5600, it5602, it5020, it5040, it5060, it5231, it 5232, it5233, it 5320, it5331, it5611, it5613, it5622, and it7100. Users will have to buy itel feature phone before October 31 to be eligible for the offer.
Source:
___________________________________________
Airtel Digital HD Recorder / Kerala Vision Digital TV