Want 1GB data daily with unlimited calling? Have a look at these plans from all operators
As Reliance Jio continues with its disruptive data and voice bundling plans, incumbent operators have been fighting neck and neck in trying to offer similar value at competitive rates. The most popular among these plans have been the plans that offer 1GB data daily to users with the benefits of unlimited calling.
ET takes a look at such plans and here's how Airtel, Vodafone, Idea Cellular and BSNL stack up against the Mukesh Ambani-owned Jio's offerings.
Please Note: The pricing and offering of the plans may vary from circle to circle. ET has only considered the tariffs of Delhi circle. Reliance Jio's tariffs remain same all over India. BSNL is offering the mentioned plan at the same rate in pan-India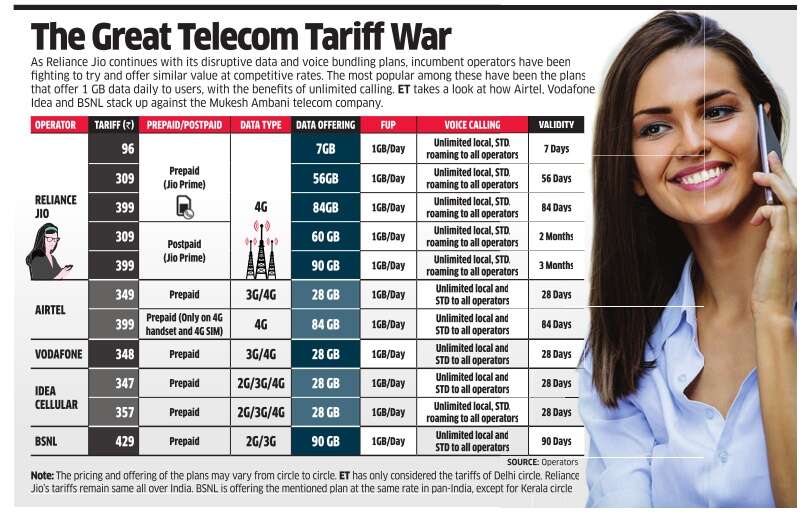 Source:
___________________________________________
Airtel Digital HD Recorder / Kerala Vision Digital TV