Nokia India today launched the Nokia 6700 Classic and Nokia 6303 Classic . Bollywood Diva Priyanka Chopra is seen holding the new handsets in the above picture.
These phones along with 2700 were announced in this Feb . The price of the phones
seem a bit cheaper than expected.
Giving details of the new devices, Mr Taneja said, "The new devices combine the superior functionality and enhanced user experience with premium designs and materials available at an extremely competitive price point. The Nokia 6700 Classic shares the same 'DNA' as its predecessor Nokia 6300 and we believe that it will be one of our best selling devices in 2009."
Nokia 6700 Classic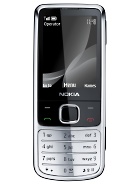 * 5 Megapixel Camera
* Noise Cancellation
* 2.2 inch QVGA Display
* MP3 Player with FM Radio.
* Price : Rs.14000
* The industry's most affordable 5 megapixel camera mobile phones in India.
* Available in Chrome and black color.
* Navigation via internal GPS with Nokia Maps (30 days license free)
Nokia 6303 Classic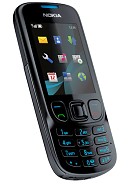 * 3.2 Megapixel Camera
* MP3 Player with FM Radio.
* Impressive Battery life
* Price Rs.8000
fonearena.com