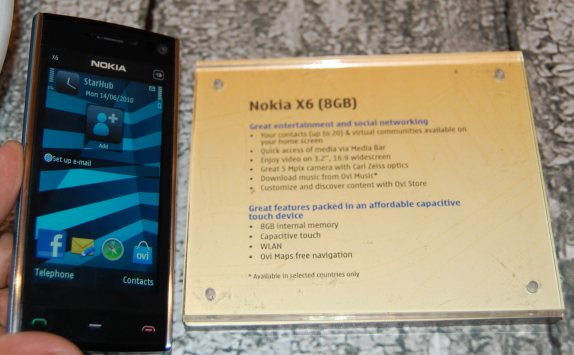 The Nokia X6Nokia X6 8GB which was expected to hit India this week has been launched by the company at a price of Rs.14499

In Nokia India's words "The Nokia X6 8GB is now available in Nokia priority stores nationwide, for a Best-Buy price of Rs 14,499″

The only difference between this X6 and the 16GB model is the difference in internal memoryinternal memory. If you think 8GB should be enough for you , you can save some money by going for the 8gig model. Also note that there is no memory card slotmemory card slot in this phone , so it wont be possible to increase the capacity after you get one.

We expect the price to drop once the phone is available with all mobile phone retailers. It looks like a Nokia Priority exclusive now.