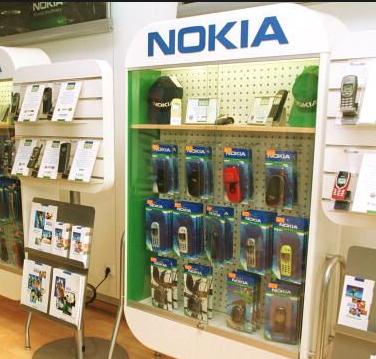 Latest rankings done by International Data Corp (IDC), has shown that Nokia, the Finnish mobile maker is still the market leader in the mobile handset market.

It was also the number one vendor in the smartphone segment in the second quarter of this fiscal.

Korea's Samsung stood at number two by replacing United State's Motorola.

As per the report worldwide smartphone market went up by 50 per cent during the second quarter. Most of the rise can be attributed to the smartphones that are enabled by Google's Android operating system.

In real terms, the total shipment of smartphones was up 63 million as against 41.9 million during the same period last year.

Nokia currently holds 38.1 per cent of the smartphone market and maintained its position despite stiff competition from Apple iPhone.

Research in Motion's BlackBerry moved up to second place in global smartphone market against seventh in last quarter.

India, on the other hand, has seen many local vendors come up with economical and better services smartphone. They have managed to give the global big wigs a run for their money.