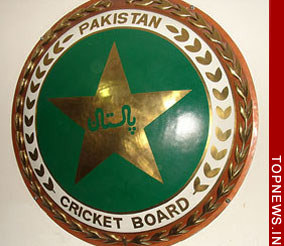 Lahore, May 10 : The Pakistan Cricket Board (PCB) is in no mood to keep mum over the International Cricket Council's decision (ICC) of shifting 2011 World Cup matches from Pakistan, as it has now challenged the decision in the court of law.
"We have served a legal notice on the ICC for this discriminatory decision. Now, the ball is in the ICC's court as they have to send our legal notice to the Court of Arbitration for Sport to decide this issue," the PCB chairman Ijaz Butt said.
Butt blamed the ICC of taking such important decision without consulting the PCB.
The PCB's decision to launch a legal battle against the ICC comes nearly a month after the apex cricket body stripped Pakistan the hosting rights of the 2011 Cricket World Cup citing security reasons.
Butt also charged the ICC of working under pressure from other cricketing bodies of the world while taking the decision.
"We don't think the ICC decision is sound on legal grounds. If they say the security situation in Pakistan prompted this decision then the security situation in India and Sri Lanka is also not good," The Daily Times quoted Butt, as saying.
"We believe that more could and should have been done to review the actual situation to deal with the matter on a non-discriminatory basis," he added. (ANI)