Some beautiful insects
Wow.. Beautiful.. But earlier I used to collect and kill insects to submit in my Entomology practical exam..
adness:
But I can't recognise all but the 2nd one is a Moth but n't butterfly bcoz its wings are in all parallel posn where as Butterfly possess vertical upward wing while resting on an object...
what about the 3rd one imxpress?

those are very beautiful...

(11-12-2009, 02:43 PM)

Ananya Wrote: what about the 3rd one imxpress?
I think it's a stink bug.. exactly don't know the name.. but here is a pic of green stink bug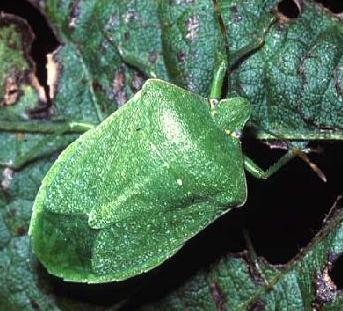 wow it's beautiful

These insects are cool , we are having "Insect World" exhibition in our school today&tomorrow by Bangalore agriculture university ,

Wow Good Images

கந்தல் ஆனாலும் தாய் மடி போல் ஒரு சுகம் வருமா.....வருமா...
சொர்க்கம் சென்றாலும் சொந்த ஊர் போல் சுதந்திரம் வருமா.... வருமா ...
Users browsing this thread: 1 Guest(s)