Tokyo - A second-generation Subaru Stella EV (electric vehicle) is to undergo testing in five Japanese cities prior to a small production run planned for later this year, Fuji Industries has announced.
The plug-in hybrid fitted with a lithium-ion battery unit has a range of 80 kilometres and a top speed of 100 km/h.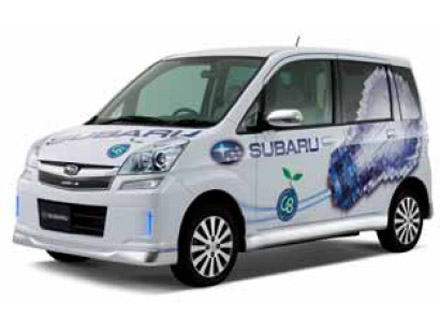 The 3.4 metre long vehicle, which seats four people, is powered by a 47 kW electric engine directly linked to front-wheel drive.
The second generation of the prototype has slightly more power and weighs 50 kilogrammes less than its predecessor. Serial production of about 170 vehicles for the Japanese market is planned for later this year but details of pricing are not yet known