Hallo Friends,In This Thread You will get most of the Vintage Satelitte Receivers and Decoder informations .Hope you all enjoy
Some of the "Knobs-on" collection.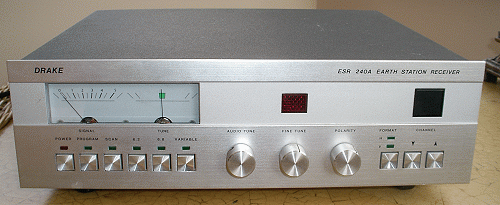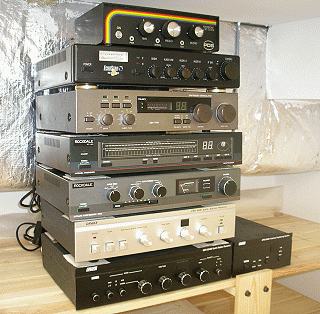 Very few museums deal with satellite products but since we have had a satellite business since 1989this was easy for us. At the time we were able to find receivers from the mid 1980s.The earliest receivers had knobs on and either had no wireless remote control or bulky simple handsets.When we started in the satellite industry in 1989, receivers did not have knobs on. They were, eventhen, remote control, but when customers were upgrading at the end of the 80s and beginning of the 90s,they were upgrading from receivers with knobs on and so we took the opportunity of keeping some of them. (Otherwise they would have been thrown away).Domestic satellite receivers with knobs on would originate from the mid 1980s.Pictured above, bottom to top, Drake ESR3240 receiver with Drake APS3240E 36 volt positioer to the right of it.Silver Drake 320E (earlier model than the 3240), Rockdale TR12E, Rockdale AP100 36 volt positioner,Satcom 7700, Echostar SR-50, Rainbow 12 volt receiver. This last one was bought new at the time asI found it very interesting and could not resist it, even though I had no plans to use it!