Wellington, May 10 : The best way to lose weight is to eat a little of the foods you crave, that's the suggestion of an Australian doctor.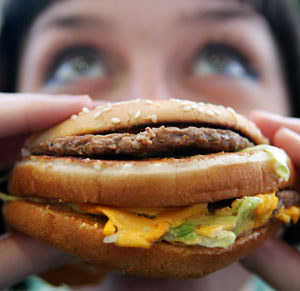 Dr George Blair-West, in the country for Diabetes New Zealand''s annual conference, believes that he understands why diets don''t work - and that the solution to effective weight control is about getting around the psychological attachment to food.
He says traditional diets that make people stay away from foods they love are ineffective and research shows that ultimately people rebel against this deprivation and end up over- eating.
"Traditional deprivation diets have a five-year success rate of around 5-20 percent. We''re better at treating most cancers than we are at treating obesity using this traditional approach," Sunday Star Times quoted him, as saying.
Blair-West''s 2008 book, Weight Loss for Food Lovers, says the trick is to regularly eat controlled quantities of the foods people desire.
"If I was working with someone, I would work out what they have an attachment to and then prescribe them that two to four times a week," says Blair-West.
"When you allow people to have the food they crave, their cravings disappear," he added.
The method works, he says, because it recognises the emotional importance of food.
Blair-West says another factor that causes over- eating is many people not savouring food. (ANI)