n connection with its launch of the Mobile iPhone application, Yahoo has announced a new feature of its oneSearch platform, namely, - the voice-enabled search on cell phones.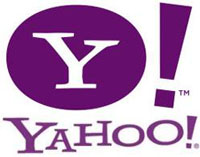 The updated Yahoo iPhone app with voice-recognition search capabilities is akin in function to the Google iPhone app. With a mere press of a button, the service allows users to make verbal requests for information on almost everything - including flight numbers, local restaurants and Web sites.
Other than its availability for the iPhone, the Yahoo oneSearch feature is also available on over 80 various devices, which include the most recent of BlackBerry phones like the Bold, Flip, Storm, and Javelin. In addition, Yahoo has also launches the oneSearch shortcut for Windows Mobile phones, thereby giving mobile users in 21 countries a one-click entrée to the search box.
With its newly-launched voice search function, Yahoo's iPhone app now exactly approximates the Google app; having consolidated everything users require - news, messenger, mail, video, and lots more. As such, the selection of downloading one service over the other by the users has now become more of a `brand loyalty' question, along with the where a particular user's Web e-mail address is hosted.